Zagreb, Croatia, 7 – 8 November
Regional Symposium
2nd Regional Symposium on Lifts & Escalators
SEELift 2022
New lifts in existing buildings, Accessibility to buildings and Safety
The SEELIFT Network (South-East Europe Lift Network) will be consisted from relevant institutions through which would be performed continuous exchange of experiences and good practices, joint organization of trainings and joint projects in the fields of design, production, construction, and installing of lifts and escalators and in the fields of conformity assessments and technical inspections as well.
SEELift Network Members
MLA, HUDIZ, BLA
Symposium
Exchange of theoretical and practical experience in the field of Lift & Escalator sector
The present number of lifts that are in use worldwide is estimated at 18.500.000 with a rate of newly installed units of over 1.000.000 per annum. More than one third of these, or around 6.500.000 with an annual increase of around 140.000 units, account for Europe. The daily turnover of individual users, i.e., use of lifts – in the sense of individual trips (hereinafter referred to as "users") in Europe is estimated at about 1.000.000.000 and almost 5.000.000.000 worldwide. Hence, there is no doubt that the lift is one of the most frequently used transportation devices in the world.
It is only in EU that this economic branch employs around 145.000 people. The employees in this sector work in two main fields of activities: a) production and installation of new lifts and b) maintenance, repair and modernization of existing lifts. As much as 60% of the employees in this field are directly involved in field activities, as are installation, maintenance and modernization of lift equipment.
Number of lifts in SEE Region is not certain, but according estimation by providing unofficial data is around 1.250.000 where 425.000 lifts are in Greece, around 515.000 units are in Turkey and the rest of around 310.000 are in all other countries of the region.
Although vertical transport by lifts and escalators is by far the safest in respect to any other transportation means. Due to the large number of lifts in use, their average obsoleteness, particularly in Europe, the large daily number of users and the large number of employees in this sector who are at an increased risk at most of their working places due to the nature of their work, injuries happen frequently, sometimes with serious and fatal consequences.
After a successful first conference, held in Ohrid in 2019, which was attended by more than 60 participants coming from 10 countries of the region as well as Spain, Turkey and Italy, SEELift's organizing committee has decided to hold a second conference in Croatia, which will be held on 6th – 8th November 2022.
The organizers are once again HUDIZ (Croatian Lift Association), MLA (Macedonian Lift Association) and BLA (Bulgarian Lift Association). While the media sponsor is the portal Zgradočelnik.hr, which HUDIZ is partnered with in the Osunčajmo Hrvatsku project.
The goal of this conference is to exchange theoretical and practical experiences through establishing relationships between Lift associations as well as companies and institutions dealing in this sector of the industry. The idea behind this is to develop a continuous cooperation and to establish a regional network – SEELift Network. The SEELift Network will consist of relevant institutions in order to establish a continuous exchange of experiences and practices, joint organization for education and projects in the fields of design, manufacture, construction and installation of lifts, escalators and moving walkways, along with cooperation in the field of conformity assessment. Many lift and escalator experts from Europe will gather in one place and, for the second time around, will have the opportunity to exchange their knowledge and experiences, while getting to know each other and create connections.
As part of the conference, a discussion panel will be held on the topic of installation of lifts in already existing buildings, EU and other financing funds for said projects with guests from competent Ministries and institutions and the Slovenian Pensioners' Union (SUS).
More than 100 participants from Albania, Austria, Bosnia and Herzegovina, Bulgaria, Croatia, Italy, Kosovo, North Macedonia, Germany, Slovenia, Serbia, Spain and Turkey are expected at this year's conference; furthermore, representatives from ELA (European Lift Association) as well as EFESME (European Federation for Elevator Small and Medium-sized Enterprises) have also announced their participation.
SYMPOSIUM
THEMATIC TOPICS
New lifts in existing buildings,
Accessibility to buildings and
Safety at work – OHS in Lift Industry
Lift & Escalator users Safety
European and National Regulative on Lifts & Escalators
Organizer and
co-organizers
2nd Regional Symposium on Lifts & Escalators SEELIFT 2022
MEDIA PARTNER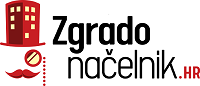 Take a tour to discover conference area.
Type of participation and service packages
METHOD OF PAYMENT OF THE REGISTRATION FEE
The registration fee is to be paid only to HUDIZ's bank account.
Details for the bank account:
Bank: Zagrebačka banka d.d
Account holder: HUDIZ – Croatian Lift Association
Account holder's address: Braće Domany 4, 10000 Zagreb
IBAN: HR7423600001102150480 (OIB: 42236112014), S.W.I.F.T. address: ZABAHR2X
Payment purpose: SeeLift 2022 registration fee
We process your personal data in accordance with the provisions of the General Data Protection Regulation (Regulation (EU) 2016/679), the Act on the Implementation of the General Data Protection Regulation and other applicable regulations on personal data protection
Contact
Do not hesitate to contact us on any subject
Croatian Lift Association HUDIZ – Hrvatska udruga za dizala
Braće Domany 4 10000 Zagreb, Hrvtaska (Croatia)
MLA Macedonian Lift Association
Todor Aleksandrov No. 165 (IZIIS), Skopje
Bulgarian Lift Association BLA
Aleksander Malinov Blvd. 91, 1715 Sofia, Bulgaria